The fact that 99% of all stores still have some poor guy sitting around just to collect money is utterly bizarre.

Not only does this make it unprofitale to run stores at most locations- just imagine all the things that retail staff could do that adds more value to the world: Helping customers, rearranging the shopping window or almost anything.

The entire side of the Moby Alpha is covered with a 200 inch screen.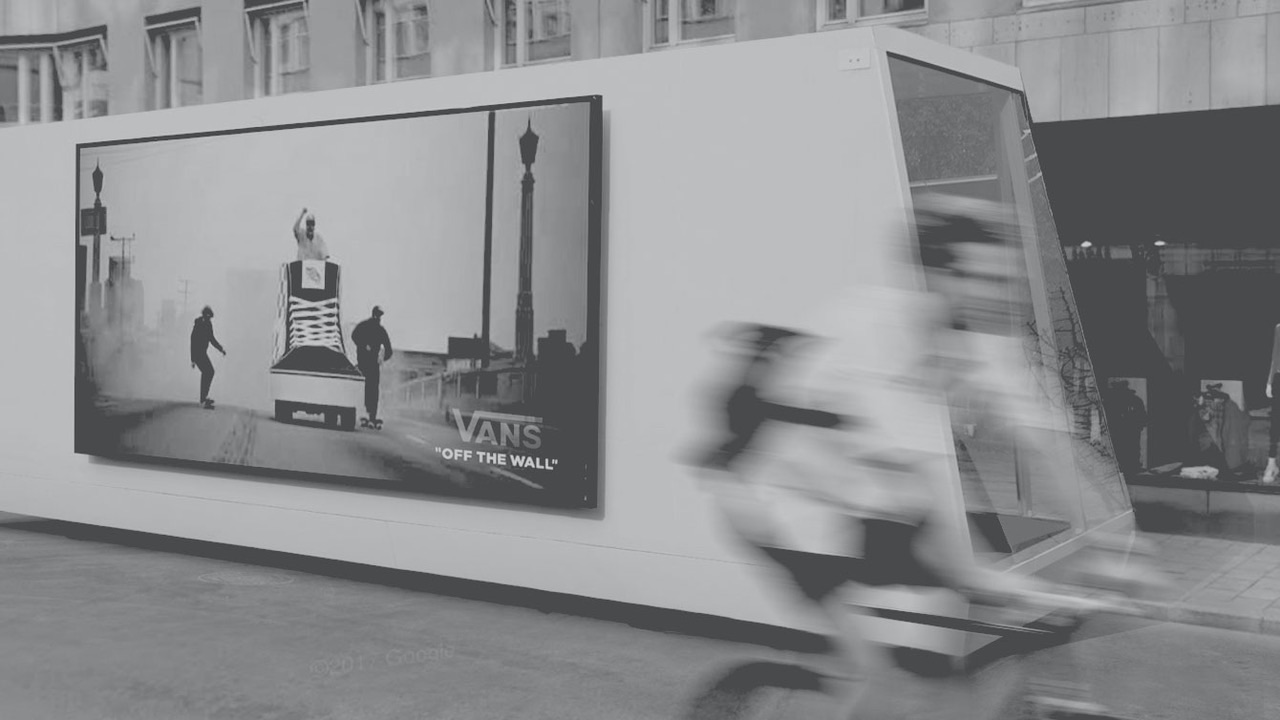 The Moby is run by an app. If you want to shop, you enter your credit card, you open the doors and you shop using the app. It is a huge advantage to be able to do this when you want, anywhere. What Über did for taxis, we do for retail.

DATA DRIVEN


Today stores have no clue who is shopping. In best case scenarios 10% of shoppers use some loyalty program, but people who use these programs are a special breed. At Moby we know exactly what our customers like and dislike and can help them to a better experience.
The Moby Store can be equipped with outside modules. ATM, mini pharmacy, water dispenser, coffee machine or defibrillator.
Our parents told us that the sun is full of energy. That's why we've put solar panels on the roof. All our stores can be equipped with solar panels- even making some of them able to operate completely off-the-grid
MOBY ALPHA α FEATURES ︎
SEE MOBY ALPHA α SPEC SHEET ︎