No matter what you sell or where you sell it-
suburbs, villages or city centers- our staffless
retail pods change the economics of physical retail.
In the past, if you wanted to sell more, you needed labor and locations and expensive custom installations. Moby's staff-less pods are about reversing this age-old relationship between cost and sales.
We believe in augmenting physical stores, not replacing them.
So far, staff-less tech has been inflexible, with expensive solutions that takes too long to deploy and requires too many services to maintain. We're changing that.

The Moby stores offer superior convenience and next gen-shopping at a highly scalable price-level. Imagine a fully automated store open 24 hours per day, just outside your door- that is the Moby Mart!

The Moby Xi ξ™
The Moby Xi ξ is our smallest store. A micro corner store operating around the clock with no staff. Still beta testing in Shanghai, it will be launched for purchase in the summer of 2019.
Moby Xi ξ is a micro store ideal for office buildings, airports, hotels or even residential buildings. Just stock it and start selling - payment, inventory and security is all in the cloud! Want more info? Mail us!


Run your own store without the hassle. The Moby Psi ψ is our newest and most versatile store. Small enough to fit into a parking space or a driveway- bringing local retail back to the world!
Contact us now for a demo!

︎Solar powered
︎Anabasis™ security system
︎Buy-it-and-stock-it.
The Moby PSI ψ OTG- Edition
The PSI ψ, Of The Grid edition is a special version of the Moy PSI ψ with extra solar power, big batteries and satellite data connection, that allows it to work is entirely of the grid. Imagine a store open 24/7 in the middle of Sahara. That is the Moby PSI ψ OTG. Contact us for more Info.

︎4000 Watt solar power
︎Entierly OTG. Put it anywhere & press "on"

︎ Price starting at $35,000
All Moby stores are solar and/or battery powered and built by high ECO-standards
PRICE STARTING AT $25,000
PDF





The Moby Alpha α™
The Moby Alpha α is our Flagship store.
It is a fully automated corner store, on wheels.
Using our staffless technology it can operate without staff and being mobile means it can be registered as a slow moving vehicle, and thus bypass building and zoning laws.

We have been beta testing the Moby Alpha α in Shanghai for a year. Please inquire for a demonstration.



All Moby stores are solar and/or battery powered and built by high ECO-standards
PRICE STARTING AT $250,000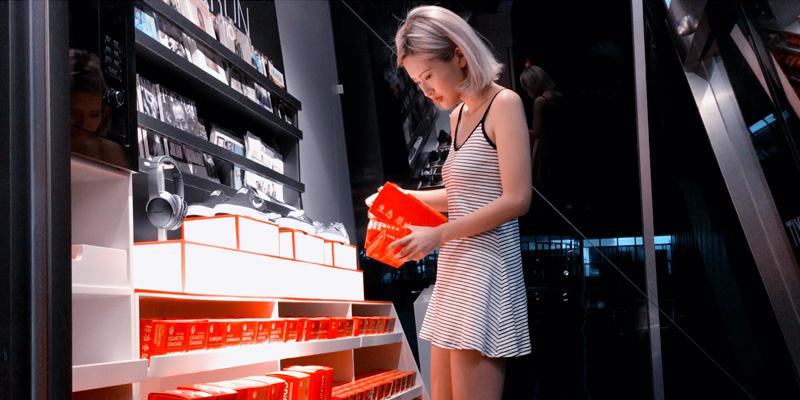 The Moby store is a small marvel. It is the world's first store with all retail-technology built into it- payment systems, the inventory and security. Instead of separatly installed POS-systems, security, SKU:s and so on, we have gathered everything in one single app.

︎Cloud based systems cut costs with up to 70%
︎Solar powered, and the whole store is recycable.
︎Anabasis™ security system provides the most secure shopping ever with less than 0,2% shrinkage.
︎Buy-it-and-stock-it. We'll do the rest!